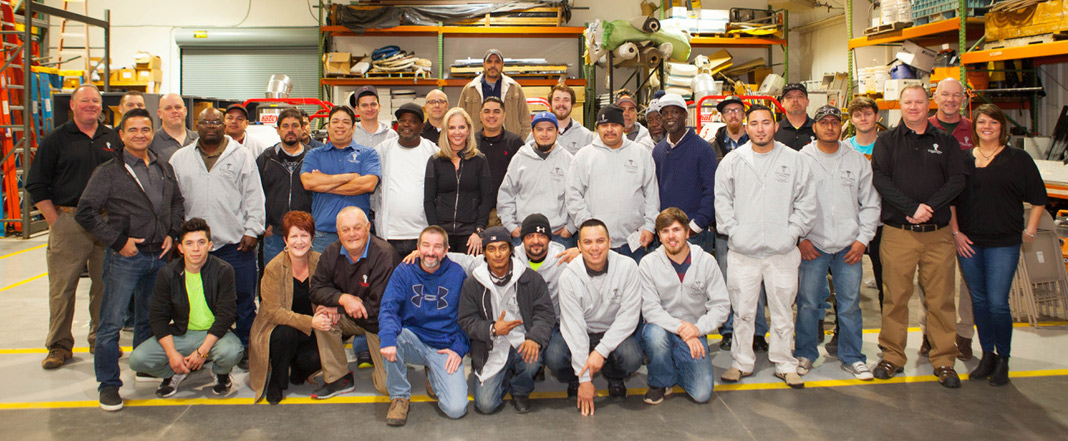 How Callaway Industrial Began
In 1975, the economy was struggling and everyone knew it needed to improve. Paul Callaway was well prepared and knew better than most how to survive the downturn. Looking around at Callaway's office in Mooresville, NC its hard to imagine that 38 years ago he was the victim of a corporate layoff and had to go on unemployment for two months. "For someone who had worked every day of his life since he was 11, it was hard," he says.
Paul Callaway is the founder of Callaway Industrial, an industrial services company that specializes in cleaning and painting that has developed into a business that generates over $5 million dollars annually.
Callaway Industrial's clients now include some of the more recognizable names in the industrial markets, including but not limited to Siemens USA, Deere Hitachi, The Timken Co., GE Lighting, BMW and Kimberly-Clark Corp. Callaway also provides industrial cleaning services for customers as diverse as Duracell, Frito Lay, Lance Co. and Roush Racing.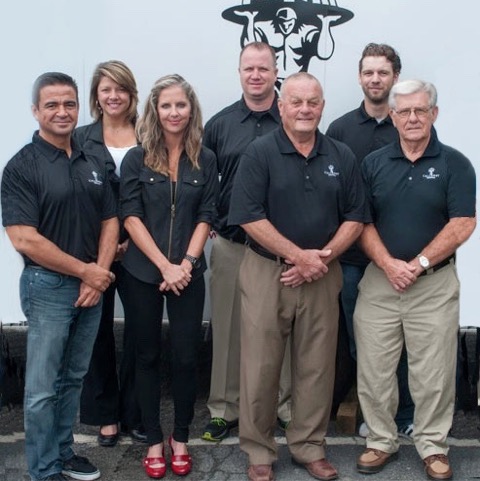 The Team at Callaway Industrial Services, Inc. of Mooresville, NC
"You've heard the story of Chicken Little," Callaway says. "The sky really fell when I lost my job. I had three children under the age of 6 years old. I had to figure out what I was going to do to support my family." Callaway had been a personnel manager at Burlington Industries Inc. for eight years when, in 1974, he joined Bibb Textiles in a similar capacity. He moved his family from Mooresville to Macon, Ga. but the economy of the mid-1970's was in a slump. Callaway had been at Bibb only one year when the company slashed its management by 20%. "And I was one of them," Callaway recalls. He brought his family back to Mooresville and started knocking on doors. He quickly found that his two-year business degree from what's now Wingate University couldn't compete against other, more lettered applicants. A friend eventually introduced Callaway to a dealer at Hotsy Carolinas, a pressure-washer sales company. Callaway was offered a job, though it was straight commission. He accepted, but the uneven nature of commission pay spurred his entrepreneurial spirit.
In 1975, Callaway borrowed $1,800 from a local bank and bought a 1967 Ford pickup and a used pressure-cleaning machine. Callaway Industrial Services was born. When he wasn't trying to sell pressure washers for Hotsy, Callaway was using his own washer to clean tractor trucks and trailers. Early jobs were small and included such odd assignments as pressure-cleaning ice cream delivery trucks and refurbished rotary telephones. But Callaway continued building his business. Though he would sell pressure-washing equipment for Hotsy for 13 years, Callaway Industrial Services began to occupy more and more of his time. "It finally came to the point where I couldn't do both, so I decided to stay with the cleaning business," Callaway says.
The risk paid off. Callaway hired his first full-time employee in 1982 and by 1985 was employing 10. About that time, the company was hired to clean the interior walls at the Westinghouse Electric Corp. turbine plant on Westinghouse Boulevard. Callaway's relationship with the turbine manufacturer, now Siemens Westinghouse, remains strong to this day. Bill Karriker, Siemens facilities manager, has known Callaway over 15 years and employs the company about once a quarter to clean Siemens' 500,000-square-foot plant. "They do a great job," Karriker says. "They're responsive, flexible, and they're a company that understands the needs of industrial customers." Callaway added another big client, Freightliner in 1988, by cleaning the paint booths at its Mount Holly assembly plant.
Through the years, Callaway has also expanded the services he provides. In addition to cleaning, the company now does industrial painting and floor coating, as well as providing finishing services and construction cleanup. The company has grown from revenue totaling $22,500 in its first year to an anticipated $3 million 2001. Its five-year business plan calls for annual sales to top $5 million by 2006. From his first used pressure washer, Callaway has assembled a warehouse of high-tech equipment he values at more than $750,000. These days, he reflects somewhat dolefully on the slowing economic times, but from the comfort of a new office filled with golfing trophies and pictures of his five grandchildren. An ultrasound image of one on the way is tacked to his bulletin board. Callaway's optimism is evident from the twinkle in his ice-blue eyes. "We've been through three downturns since we've been in business," he says. "But even through downturns somebody is always going to be spending money." By taking care of customers and taking advantage of opportunities is how Callaway industrial continues to thrive regardless of the landscape.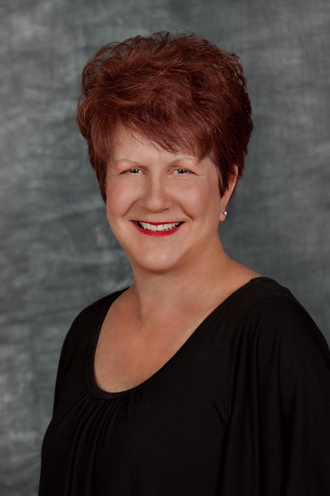 Kathy Callaway
CEO, Co-Founder and Board of Directors, Callaway Industrial Services, Inc.; Mooresville, NC – 1975 to Present
Kathy Callaway helped establish company policies and is responsible for directing all aspects of the strategy and growth of Callaway Industrial, while delegating responsibilities among the heads of the different departments of the company.
Since 2003, when she assumed the role of Chief Executive Officer, the company has rebounded lower sales figures. She helped establish a safer business plan that focused on growing Callaway Industrials customer base along with offering more services to established customers. Kathy also oversees the accounting, sales and business development for Callaway Industrial Services Inc.
Under Kathy's leadership, the company became a licensed General Contractor in NC and SC and has become a, "One Call Industrial Service Provider".
Clients now include some of the more recognizable names in the industrial markets, including Siemens USA, Johnson Controls and Kimberly-Clark Corp. They also provide services to customers as diverse as International Business Machines Corp., RJR Tobacco and Deere-Hitachi.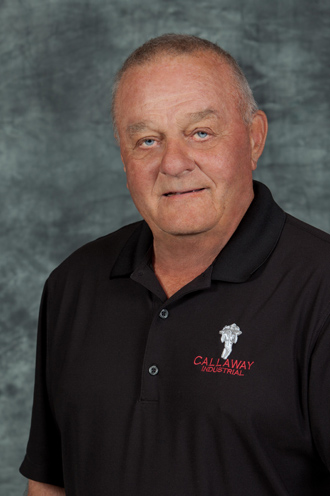 Paul Callaway
Co-Founder and President, Callaway Industrial Services, Inc.; Mooresville, NC – 1975 to Present
Paul Callaway's primary duties include carrying out the company's vision and executing the policy of the CEO. Paul is also responsible of directing all aspects of the day to day field operations and sales & estimating for Callaway Industrial Services Inc.
Paul Callaway was born in Denver, NC and is the President and Co-Founder of Callaway Industrial Services, Inc. He and his wife Kathy built the Callaway Industrial Services Inc. from the ground up into a 5 million dollar/year business. During his free time Paul enjoys playing golf and flying his airplane.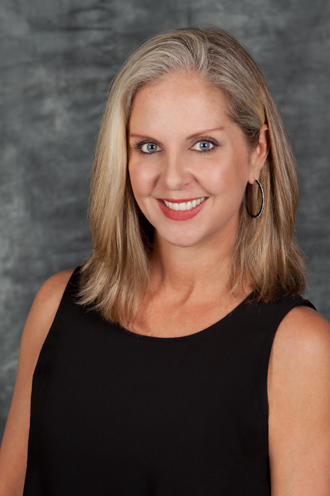 Kim Callaway
Manages Accounting and Payroll for Callaway Industrial Services Inc.; Mooresville, NC – 1999 to Present
Kim brings many years experience in business development which includes oversite on accounting, payroll and internal operations.
Her years of experience and expertise have helped streamline the daily functions at Callaway Industrial Services.
Kim was locally born and raised in the Mooresville area. Kim enjoys spending time with her family, including her two daughters and a son. In her free time she enjoys the outdoors, traveling, mountain biking and vacationing. She also likes to cook, play chess and read novels.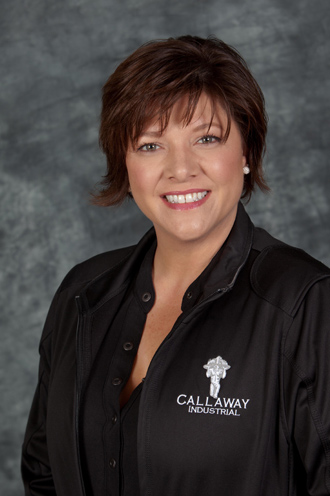 Tracy Callaway
Vice President of Finance and Business Development for Callaway Industrial Services Inc. 2001 to Present
Tracy creates and manages long term relationships with some of the more recognizable names in the industrial services industry. Her responsibilities include identifying new potential clients and maximizing revenue opportunities with both new and existing accounts. Tracy is also responsible for the development and implementation of an online marketing program to attract new accounts, maintain existing accounts, cross-sell opportunities and promote new products and services. Tracy has helped develop an effective filing system to help track the status of work orders.
She oversees daily office operations and other responsibilities including administrative, billing, human resources policies & procedures, payroll, quarterly tax preparation and submission. Tracy assists Callaway Industrial Services in maintaining a professional, safe and clean working environment by inspecting and scheduling routine maintenance to help ensure that all office and warehouse equipment is accounted for, functions properly and in safe working condition.
Tracy was born in Shelby, NC. She attended Crest High School in Shelby, and then Central Piedmont Community College. She has lived in Mooresville, NC since 2000. Tracy has 2 children, a son in high School and a daughter in middle school. Tracy enjoys boating and spending time with her family.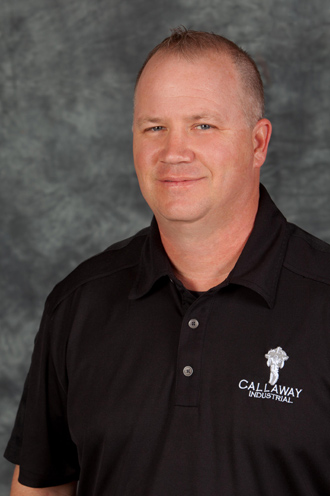 Wayne Parris
Vice-President of Operations for Callaway Industrial Services Inc.; Mooresville, NC – 2002 to Present
Wayne plans, organizes, directs and controls the activities of the field operations on a daily basis for Callaway Industrial Services Inc. He is responsible for the performance of all department functions. Wayne reviews and approves adequate plans for the control of labor and material efficiency.
He also defines and recommends objectives in each area of the operation to improve productivity. He selects and maintains qualified personnel and recommends adequate compensation for them. Most importantly Wayne develops and presents important matters requiring a decision to the President, so they get the attention they deserve in a timely fashion.
Wayne was born and raised in the Mooresville, NC. He brings over 13 experience working with floor and industrial coatings. In his free time, Wayne enjoys spending time with his family and coaching his son's youth basketball team.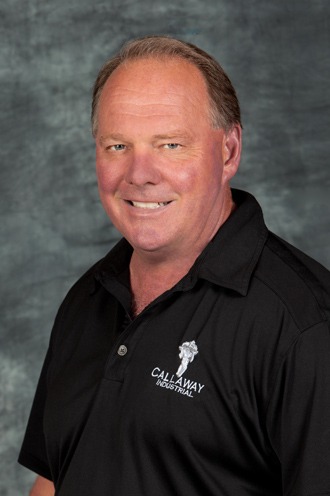 Sidney Crawford
Sales/Operations Callaway Industrial Services Inc.; Mooresville, NC – 2013 to Present
Sidney Crawford brings 20 years of Speciality Flooring expertise to Callaway Industrial Services, Inc. Sidney is experienced in team building, erecting flooring divisions for industrial companies, floor coatings product knowledge, sales, and building long term customer relationships.
Sidney was born and raised in Statesville, NC. He currently lives in Lake Norman with his wife Donna. They have been happily married since 2005. Sidney has 2 sons Dustin and Dillon that are both in college. When Sidney has free time he enjoys hunting, farming, snowmobiling, riding his Harley and spending time with his friends and family.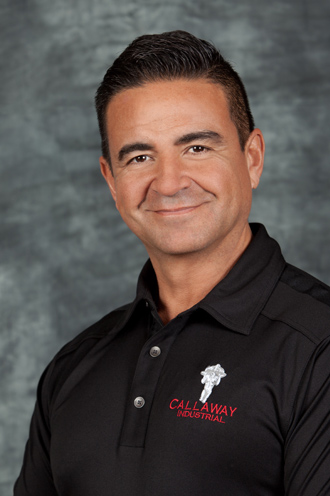 Alfonso Pulido
Finance / Marketing / HR / Compliance / IT Resources – 2011 to Present
Alfonso was born and raised in Mexico City. He studied Communications at the Universidad Iberoamericana, one of the most prestigious private universities in Mexico and Latin America. In 1986, after a stint as a Cast Member at Disney's Epcot Center, he moved to Cancun. For the following 18 years, he worked in this popular resort-destination's Nightclub Industry, before finally moving to the Lake Norman area in 2001.
His many years of experience as a business owner/manager in the U.S. and abroad, and his attention to detail, have become invaluable assets in Callaway Industrial's daily financial and HR operations . His knowledge and implementation of state of the art communication, marketing, and IT resources, have helped turn Callaway Industrial into the modern company that it is today.
Alfonso has two adult children and enjoys spending quality time with his family in his Mooresville home. During Alfonso's leisure time he loves traveling as well as sporting & live music events.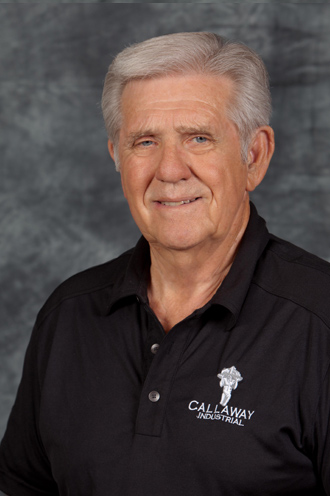 Nathan B. Morrison, Sr.
Sales/ Operations Manager and Business Development, Callaway Industrial Services, Inc.; Mooresville, NC – 2005 to Present
Nathan Morrison has been Sales and Operations Manager at Callaway Industrial since 2005. Nathan is originally from Stony Point, NC. He has been a sales management professional for the last 38 years with successful experience in managing operations, supervising and motivating staff to achieve common goals; and most important of all, providing outstanding customer service.
Nathan primary duties include, but not limited to customer service/ satisfaction, new business development, new services introduction, public relations, productivity improvements, new market identification, maintaining high standards and reporting to the president.
Nathan was born and raised in Shilo township in West Iredell. He has two sons and enjoys spending time on his farm, and also showing and raising horses. Nathan also enjoys helping people whom are less fortunate. He is active in several charities including the March of Dimes, senior citizens groups and youth groups.
Daniel L. Smith
Business Development / Industrial Coating Specialist – 2015-Present
Daniel Smith brings 30 plus years in the coatings industry to Callaway Industrial Services, Inc. His experience includes owning multiple paint stores in Northwest Indiana and as a Business Development Manager with a Fortune 200 company. Daniel is a NACE Level 1 Certified Inspector and has experience in specification writing as well as coatings inspection. Daniel is experienced in tank linings and both intumescent and cementitious fireproof coatings.
Daniel has been married to Susan since 1982. He has a daughter and son-in law residing in Raleigh and a son living in Mooresville. In Daniel's free time he enjoys golf, traveling, running and bicycling.
Kevin Cole
Director of Firestop / Waterproofing – 2016-Present
Kevin Cole brings 30 years of commercial construction experience, including 17 years in the areas of firestopping, waterproofing and building insulation. He believes in building quality long term relationships and that teamwork is the key to successful business.
Having done two startups in different markets for former employers, Kevin knows that hard work, persistence and doing quality work is the way to be successful in business.
Kevin was born in Illinois, and has lived in Virginia and Texas before moving to North Carolina in 2001. He has a son in middle school, Jonathan that keeps him busy. In what little spare time Kevin has, he enjoys riding his motorcycle, hunting, fishing, golfing as well as doing professional photography.