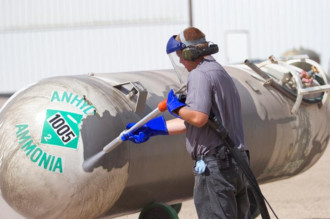 Vapor Abrasive Blasting
Benefits of Vapor Blasting with our newly acquired Graco EcoQuip 2:
Up to 92% less dust than traditional dry blasting which means less containment and clean-up.

Maximum blast performance of 175 psi.

As fast or faster than dry blasting.
Applications:
Removal of polyurea, protective coatings and mill scale

Concrete repair and restoration.

Rebar corrosion removal.

Removal of rust, graffiti and efflorescence without damaging substrate.

Concrete surface preparation.

Steel surface preparation.

Removal of soot and smoke damage, etc.
Dry Ice Blasting
Benefits of Dry Ice Blasting
Dry ice blasting is a fast, dry, and non-abrasive cleaning method.

Dry ice is soft enough not to pit or damage the underlying surface.

Electrical parts and generators can be immediately put back into service used without waiting to dry.

Mildew and mold removal are far more complete with less chance of regeneration because of water vapor or moisture.

Only the removed material must be disposed of, as the dry ice sublimes into the atmosphere.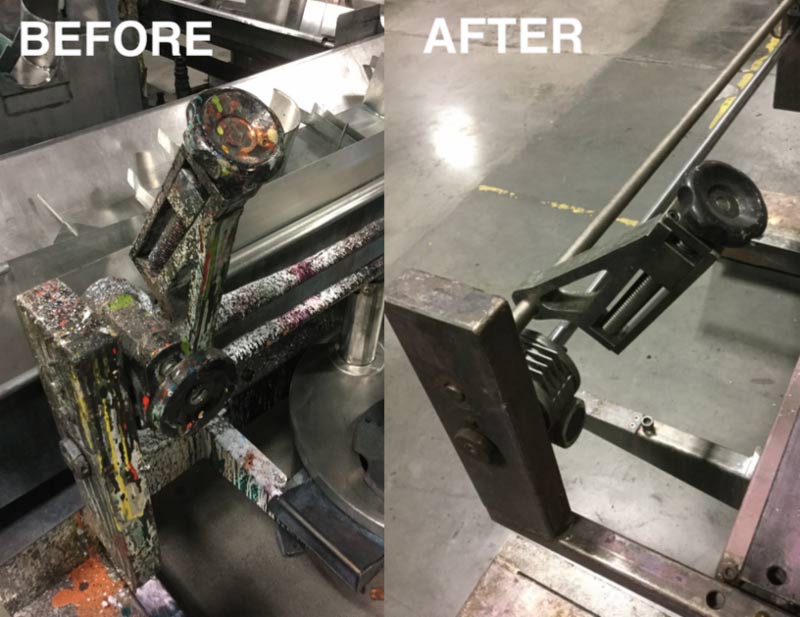 Applications:
Dry ice blasting effectively cleans ink, glue, paint, food, rubber, mold release agents, dirt, grease, oil, and numerous other contaminants.

Industrial Equipment

Fire Restoration.

Mold Remediation.

Food manufacturing and processing equipment.

Piping.

Tanks, etc.
Both Methods Replace Environmentally Damaging Solvents.