Callaway Industrial Services, Inc. has many years experience with commercial and industrial joint sealing services for floors and interior and exterior walls.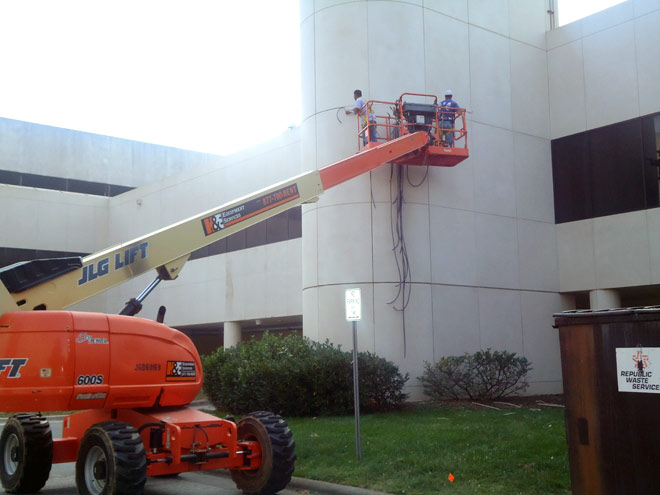 We offer Injection Grouting and Waterproofing Solutions to permanently stop air, water and contaminant leaks from concrete floors and both sides of interior and exterior walls. The product can be dispensed through a low pressure injection gun or pump or by a high pressure grease gun or pump.
It is suitable for injection against low or high water flow and is also low-viscosity which allows for highly penetrative performance and lasting results.
The final product is a silicone or polyurethane sealant with an incredibly high bonding strength designed to keep moisture out of the building.
This process waterproofs and seals cracks quickly and efficiently.
Callaway Industrial looks forward to assisting with all your commercial and industrial floor and wall joint sealing services. Please contact us today to learn more about our joint sealing services for your business.